Discover the benefits of BDS metadata, part of a unique route to market for retailers. BDS metadata covers books, film, music and games in both physical and digital, downloadable formats. BDS also offers specialised web solutions for booksellers with full marketing support.
BDS has a vital role to play.
Askews and Holts
Our deal with BDS allows us to extend and enhance our offering into the field of e-books.
W F Howes
BDS has demonstrated its ability to deliver data that meets our forward focus online.
Blackwell's
An innovative business cataloguing for us all.
John Swinney, Deputy First Minister for Scotland
Nothing short of pleasurable over the many years I've worked with them.
Daunt Books
DISCOVER BDS METADATA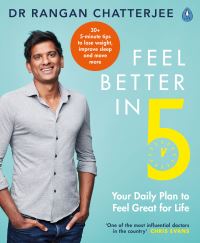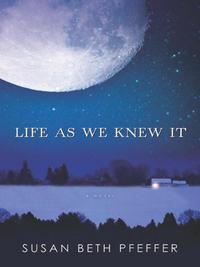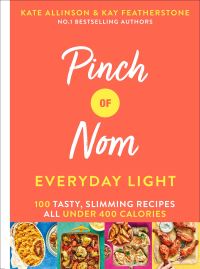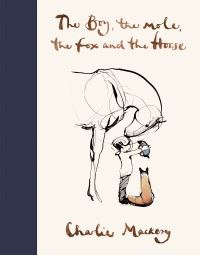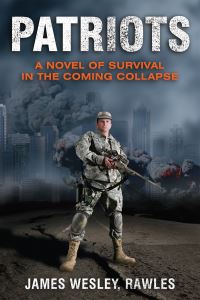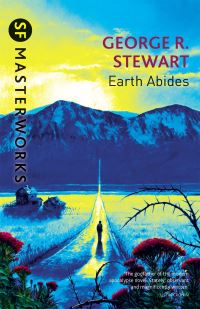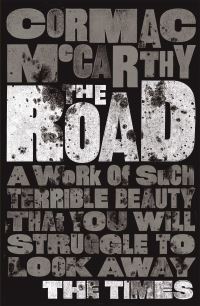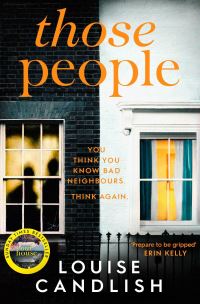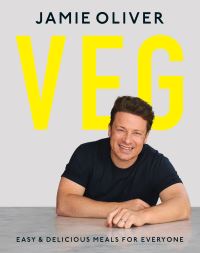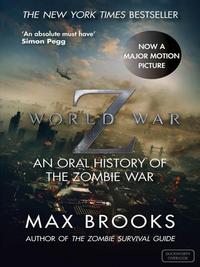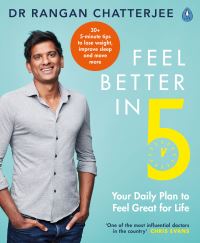 Feel better in 5
Rangan Chatterjee
Exercise & workout books|Public health & preventive medicine|Dietetics & nutrition|Health psychology|Complementary medicine|Popular medicine & health|Coping with anxiety & phobias|Coping with stress|Diets & dieting|Assertiveness, motivation & self-esteem
Yoga for exercise|Dietetics & nutrition|Health psychology|Positive psychology|Coping with anxiety & phobias|Coping with stress|Diets & dieting|Public health & preventive medicine|Popular medicine & health|Complementary medicine|Self-help & personal development|Lifestyle, hobbies & leisure
Description
THE #1 BESTSELLER
'One of the most influential doctors in the country' Chris Evans
__________________________________________________

It only takes 5 minutes to start changing your life. For good.
Feel Better in 5 is the first daily 5-minute plan that is easy to maintain, easy-to-follow and requires only the smallest amount of willpower.
Top tips include:
· A strength workout that you can do anywhere
· Gut-boosting snacks you can eat on the go
· Yoga moves to relax and stay supple
· Breathing exercises to calm the mind
Drawing on Dr Rangan Chatterjee's twenty years of experience and real-life case studies from his GP practice, Feel Better in 5 is your daily plan for a happier, healthier you at no extra cost.
About the author
Dr Rangan Chatterjee is regarded as one of the most influential doctors in the UK. A practising GP for the last two decades and resident BBC Breakfast doctor, Dr Chatterjee wants to inspire people to transform their health through making small, sustainable changes to their lifestyles. Leading the charge on how healthcare and medicine is understood in the UK, Dr Chatterjee most recently co-created a lifestyle medicine course with the Royal College of GPs, that has now been delivered to over 400 GPs and health care professionals. Host of the No. 1 iTunes podcast, Feel Better, Live More, and presenter of BBC 1's Doctor in the House, Dr Chatterjee is the author of two Sunday Times bestselling books and his TED talk, How to Make Diseases Disappear, has now been viewed over 1.8 million times. Dr Chatterjee lives in Wilmslow, Manchester, with his wife and two children.
Contributors
Chatterjee, Rangan,author.|Winfield, Clare,photographer (expression)
Close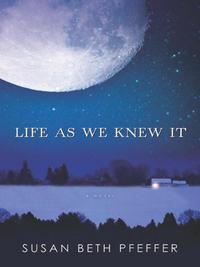 Life as we knew it
Susan Beth Pfeffer
Teenage Fiction|Science Fiction
Description
I guess I always felt even if the world came to an end, McDonald's still would be open.High school sophomore Miranda's disbelief turns to fear in a split second when an asteroid knocks the moon closer to Earth, like one marble hits another. The result is catastrophic. How can her family prepare for the future when worldwide tsunamis are wiping out the coasts, earthquakes are rocking the continents, and volcanic ash is blocking out the sun? As August turns dark and wintery in northeastern Pennsylvania, Miranda, her two brothers, and their mother retreat to the unexpected safe haven of their sunroom, where they subsist on stockpiled food and limited water in the warmth of a wood-burning stove.Told in a year's worth of journal entries, this heart-pounding story chronicles Miranda's struggle to hold on to the most important resource of allhopein an increasingly desperate and unfamiliar world. An extraordinary series debut!Susan Beth Pfeffer has written several companion novels to Life As We Knew It, including The Dead and the Gone, This World We Live In, and The Shade of the Moon.
Contributors
Pfeffer, Susan Beth,1948-
Close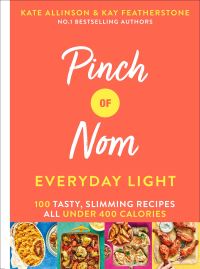 Pinch of nom - everyday light
Kate Allinson
Cookery for specific diets & conditions|Diets & dieting|General cookery & recipes|Quick & easy cooking
Cookery for specific diets & conditions|Diets & dieting|Quick & easy cooking
Description
100 delicious recipes - all under 400 calories - from the authors of Pinch of Nom, the fastest-selling cookbook of all time.
Great-tasting recipes. Hassle-free slimming.
Featuring proper breakfasts, light takes on family favourites, cheeky fakeaways and speedy midweek meals, Pinch of Nom Everyday Light is full of hearty, everyday recipes - nearly half of which are vegetarian. From Fish and Chips to Pizza Loaded Fries, Sloppy Dogs to Firecracker Prawns, and Hash Brown Breakfast Bake to Crying Tiger Beef, every recipe is under 400 calories including accompaniments, and has been tried and tested by twenty Pinch of Nom community members.
'These tasty, healthy recipes are so easy and made with simple-to-find ingredients. We're so proud of this food that the whole family can enjoy together. We hope you like making the dishes, but mostly we hope you love eating them!' - Kate & Kay
About the author
Kate Allinson and Kay Featherstone owned a restaurant together on the Wirral, where Kate was head chef. Together they created the Pinch of Nom blog with the aim of teaching people how to cook. They began sharing healthy, slimming recipes and today Pinch of Nom is the UK's most visited food blog with an active and engaged online community of over 1.5 million followers.
Contributors
Allinson, Kate,author.|Featherstone, Kay,author.
Close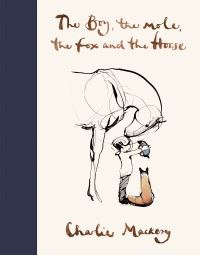 The boy, the mole, the fox and the horse
Charlie Mackesy
Self-help & personal development|Graphic novels|Philosophy|Popular philosophy|Mind, Body, Spirit
Self-help & personal development|Mind, body, spirit: thought & practice|Popular philosophy
Description
The Sunday Times Bestseller and New York Times Bestseller. A book of hope for uncertain times.
'Feeling a little blue? Meet the new Winnie the Pooh.' The Daily Mail
'A wonderful work of art and a wonderful window into the human heart' Richard Curtis
Enter the world of Charlie's four unlikely friends, discover their story and their most important life lessons.
The conversations of the boy, the mole, the fox and the horse have been shared thousands of times online, recreated in school art classes, hung on hospital walls and turned into tattoos. In Charlie's first book, you will find his most-loved illustrations and some new ones too.
About the author
Artist Charlie Mackesy has been a cartoonist for The Spectator and a book illustrator for Oxford University Press. He has collaborated with Richard Curtis for Comic Relief, and Nelson Mandela on a lithograph project, 'The Unity Series'. His first exhibition for the boy, the mole, the fox and the horse was in London in November 2018. Charlie lives in South London with his dog.
Contributors
Mackesy, Charlie,author,artist.
Close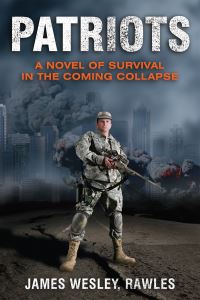 Patriots
James Wesley Rawles
Thriller / suspense fiction
Contributors
Rawles, James Wesley.
Close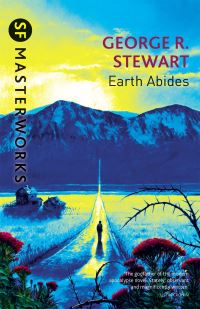 Earth abides
George R Stewart
Description
In this profound ecological fable, a mysterious plague has destroyed the vast majority of the human race. Isherwood Williams, one of the few survivors, returns from a wilderness field trip to discover that civilization has vanished during his absence.
Eventually he returns to San Francisco and encounters a female survivor who becomes his wife. Around them and their children a small community develops, living like their pioneer ancestors, but rebuilding civilization is beyond their resources, and gradually they return to a simpler way of life.
About the author
George R Stewart (1895-1980)
George Rippey Stewart was a Professor of English at the University of California. He published a number of novels, including two studies of natural catastrophe, Storm and Fire. Earth Abides is his only work of science fiction and won the first International Fantasy Award in 1951.
Contributors
Stewart, George R.,1895-1980.
Close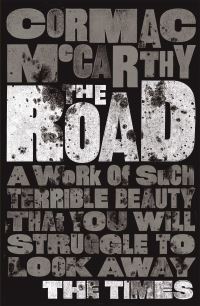 The road
Cormac McCarthy
Modern & contemporary fiction (post c 1945)
Modern & contemporary fiction|Fiction: general & literary|Dystopian & utopian fiction|Science fiction: apocalyptic & post-apocalyptic
Description
The Road is the astonishing post-apocalyptic novel by Cormac McCarthy, and winner of the Pulitzer Prize.A father and his young son walk alone through burned America, heading slowly for the coast. Nothing moves in the ravaged landscape save the ash on the wind. They have nothing but a pistol to defend themselves against the men who stalk the road, the clothes they are wearing, a cart of scavenged food - and each other. Cormac McCarthy is the author of many highly acclaimed novels, including Blood Meridian, All The Pretty Horses and No Country For Old Men. Among his honours are the National Book Award and the National Book Critics Circle Award. He won the Pulitzer Prize for The Road.
Contributors
McCarthy, Cormac,1933-
Close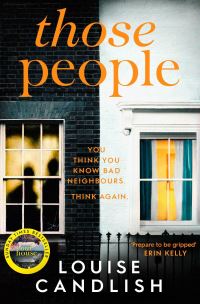 Those people
Louise Candlish
Thriller / suspense|Modern & contemporary fiction (post c 1945)|Crime & mystery|Espionage & spy thriller
Thriller / suspense fiction|Modern & contemporary fiction|Crime & mystery fiction|Espionage & spy thriller
Description
FROM THE BESTSELLING AUTHOR OF OUR HOUSE, WINNER OF THE CRIME & THRILLER BOOK OF THE YEAR AWARD
'One of this summer's most anticipated thrillers' Stylist
'Scarily plausible' Observer
'Guaranteed to have you vibrating with impotent fury … a carefully crafted psychological thriller' Laura Wilson, Guardian
'A feverish atmosphere is built up, with Candlish again skewering the peccadilloes and prejudices of her middle-class characters' Sunday Times

MEET THE NEIGHBOURS YOU'LL LOVE TO HATE

Until Darren and Jodie move in, Lowland Way is a suburban paradise. Beautiful homes. Friendly neighbours. Kids playing out in the street. But Darren and Jodie don't follow the rules and soon disputes over loud music and parking rights escalate to threats of violence.

Then, early one Sunday, a horrific crime shocks the street. As the police go house-to-house, the residents close ranks and everyone's story is the same: They did it.

But there's a problem. The police don't agree. And the door they're knocking on next is yours. 

'You're in for a treat!' Lisa Jewell
'Prepare to be gripped; Those People is nail-bitingly tense from the first page to the last. Louise Candlish shows us the dark side of suburbia - and of ourselves' Erin Kelly
'Sharp satire and a plot that builds to a roiling boil with a couple of oh-so-clever final twists in close succession: Louise Candlish is one very clever writer' Sarah Vaughan
'Beautifully modulated and terrifically suspenseful' Washington Post
'Twists aplenty, and such wonderful observation - I loved it' Clare Mackintosh
'An addictive, twisty page-turner about the neighbours from hell that will give you nightmares about the suburban dream' Alice Feeney
'A delicious slice of suburban noir. I loved it' Harriet Tyce 'Candlish is a master at peeling away the veneer of middle-class respectability, and utterly nails the trials of living cheek-by-jowl with awful neighbours. You'll be asking yourself, "How far would I go?"' heat
'Candlish shows us, through multiple points of view, how Booth's boorish presence causes sleep-deprived couples to bicker hatefully and grown siblings to become enraged with one another, until the whole community seems to turn on itself - with fatal consequences' Wall Street Journal
'A smart and twisty tale about a murder in a seemingly idyllic neighbourhood. Oozing with scandal, it's a compelling read' Woman & Home
'A devilishly good thriller about smug middle class house price obsession with a wicked ending. Loved it' Laura Kemp
'Utterly gripping' RED
'Lowland Way is a sought-after place to live, with friendly neighbours and real community spirit, that is until the Booths move in. The other residents are up in arms, but how far will they take things to restore their peace? A read that will make you rejoice for nice neighbours!' Prima
'Louise Candlish captures the mores of middle-class life and our worst, curtain-twitching tendencies like no one else' RED, online 
'Full of marvellously toxic characters' Best
'Candlish has a keen, satirical eye for social hypocrisy, and she skilfully explores the tensions that the situation exposes in her entitled, privileged characters with compassion and nuance. An unsettling, darkly funny, artfully composed novel about the way we live now' Irish Times
About the author
Louise Candlish is the bestselling author of twelve novels. Her thriller Our House was a number one bestseller in paperback, ebook and audiobook and is shortlisted for a 2019 British Book Award - Crime & Thriller Book of the Year. It has been optioned for TV by Death in Paradise producers Red Planet Pictures, and was picked as a Book of the Year 2018 by the Washington Post, Publishers Weekly, Real Simple, the Guardian, the Daily Mail, the Sunday Express, Red and Heat. Louise lives in London with her family. 
Contributors
Candlish, Louise,author.
Close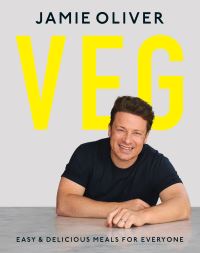 Veg
Jamie Oliver
General cookery & recipes|TV / celebrity chef cookbooks|Cookery for specific diets & conditions|Vegetarian cookery
Vegan cookery|Cooking with fruit & vegetables|Cookery dishes & courses: Salads & vegetables|Cookery dishes & courses: Main courses|General cookery & recipes|TV / celebrity chef cookbooks|Budget cookery|Quick & easy cooking|Health & wholefood cookery
Description
JAMIE OLIVER IS BACK WITH OVER 100 BRILLIANTLY EASY, DELICIOUS & FLAVOUR-PACKED VEG RECIPES
Includes ALL the recipes from Jamie's Channel 4 series MEAT FREE MEALS
___________
Whether it's embracing a meat-free day or two each week, living a vegetarian lifestyle, or just wanting to try some brilliant new flavour combinations, this book ticks all the boxes.

Discover simple but inventive veg dishes including:
· ALLOTMENT COTTAGE PIE with root veg, porcini mushrooms, marmite & crispy rosemary
· STICKY ONION TART with sweet garlic, fresh thyme & buttery puff pastry
· CAULIFLOWER CHEESE PIZZA with an oozy melty cheesey white sauce & a super crispy crust
· ROASTED TOMATO RISOTTO with fennel, crispy thyme, garlic, vermouth & parmesan
· AUBERGINE LASAGNE with sweet tomato sauce and a cheese & almond crunch
With chapters on Soups & Sarnies, Brunch, Pies Parcels & Bakes, Curries & Stews, Salads, Burgers & Fritters, Pasta, Rice & Noodles, and Traybakes there's something tasty for every occasion.
Jamie's recipes will leave you feeling full, satisfied and happy - and not missing meat from your plate.
____________
GUARDIAN COOKBOOKS OF THE YEAR
'Brilliant' Mail on Sunday
'There's something for everyone' Daily Telegraph
'Dishes are vibrant and full of flavour and this book is all about making them affordable and easy' Independent
'Jamie makes vegetarian cooking easy, fun and accessible with recipes that can be whipped up after a long day at work. There are bags of flavour in every one - and they're all family-friendly' Good Food
About the author
Jamie Oliver is a global phenomenon in food and campaigning. During a 20-year television and publishing career he has inspired millions of people to enjoy cooking from scratch and eating fresh, delicious food. Through his organization, Jamie is leading the charge on a global food revolution, aiming to reduce childhood obesity and improve everyone's health and happiness through food.
Jamie started cooking at his parents' pub, The Cricketers, in Clavering, Essex, at the age of eight. After leaving school he began a career as a chef that took him to the River Café, where he was famously spotted by a television production company and the Naked Chef was born.
He has now published 23 bestselling cookery books, all with accompanying TV shows. Jamie lives in London and Essex with his wife Jools and their children.
Contributors
Oliver, Jamie,1975-author.
Close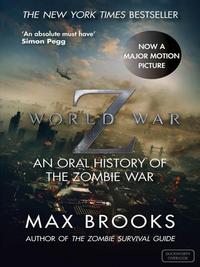 World War Z
Max Brooks
Contributors
Brooks, Max.
Close